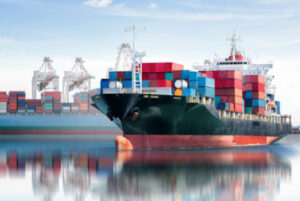 International sea freight from our company is a profitable and popular way of transporting goods, especially large consignments between countries and continents. Container shipping meets all delivery requirements and is optimized at every stage. We take care of the entire process of preparing the cargo for transportation, starting with documentary support and ending with delivery to the desired place. Thus, the transportation of bulk cargo by sea is carried out by a tank container. We also use them to make the transport of dangerous goods by sea safe and environmentally friendly. Regardless of whether the destination country has access to the sea (ocean) or not, we will deliver the goods in any case using multimodal transportation with the delivery of goods to the nearest port by land transport.
Advantages of international sea freight
Delivery of goods by sea has some disadvantages (travel time, for example), but at the same time there are many positive aspects:
High ergonomics of maritime transport, which reduces costs;
The ability to transport large consignments of all types of cargo;
Access to all parts of the world with ports;
Operational transshipment procedures.
The logistics of sea transportation is designed in such a way that each voyage is the most profitable for customers. Cargo transportation by sea can also be groupage, starting from 50 kilograms.
Our cargo transportation by sea is one of the most reliable and safe types of transportation. Therefore, we cooperate with the largest enterprises that need systematic deliveries of cargo to different parts of the world. Freight shipping allows you to deliver vehicles, equipment, machinery and other cargo over long distances.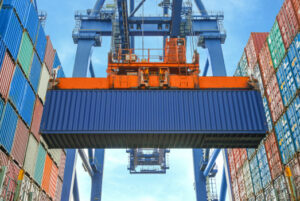 Cost of shipping by sea
The cost of sea transportation of goods depends on the characteristics of the goods – volume, value, quantity. If we are talking about groupage cargo, then the client will pay only for the place occupied by his goods. Tariffs are calculated in each case individually by our managers, taking into account the customs clearance of goods in transit countries. But in any case, the carriage of goods by sea will be beneficial. And there are practically no restrictions on the types of cargo; there are special vessels for each type of cargo.
Sea transportation of goods with ZAMMLER has a number of advantages:
The ability to track the cargo and its current location;
Flexible pricing policy;
A full range of logistics services, including warehouse, customs brokerage, export-import services;
Customized solutions;
Efficiency;
The possibility of transportation by any type of transport (including multimodal design solutions);
Selection of the optimal route for transportation;
Uninterrupted coordination of work with consignors and consignees;
Communication on all issues with one personal manager;
Communication with a specialist 24/7;
Proficiency in foreign languages ​​of specialists.
Thanks to a wide network of agents around the world, we deliver goods in any direction on a door-to-door basis:
Sea container transportation through the ports of Odessa, Chornomorsk, Yuzhny using the service of the world's leading shipping lines;
Intra-port forwarding and delivery of containers by rail or road to any point in the CIS countries;
Transshipment and dismantling (loading) of cargoes into containers;
A full range of accompanying services: cargo insurance, assistance in processing export-import documentation, services of certified surveyors, etc .;
Consulting on optimization of logistics processes and international transport.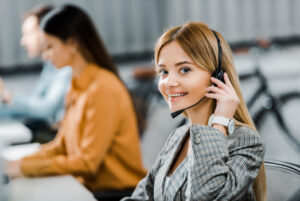 How to order container shipping in Ukraine?
If you are interested in international sea transportation of goods from Ukraine, please contact our managers for more detailed information. Having named the main characteristics of the cargo, you can find out the cost of delivery, as well as the terms (starting from 45 days). Despite the fact that sea transportation of goods in containers is one of the longest types of transportation, it is in demand. For example, this is the easiest way to transport bulk and liquid cargo. For each type of cargo, a special storage and transportation technology is provided, as well as, if necessary, forwarding services at discharge points.
Frequently asked Questions
If you have so far used only land transportation or air transport, then you probably need more detailed information on how the organization of sea freight is organized. Contact us for the numbers indicated on the website to discuss the future transportation, as well as, together with our logisticians, to draw up the optimal profitable route. Thus, the transportation of goods by water transport will be efficient, and transport costs will be significantly reduced.
More about services:
– Full container load shipping (FCL)
– Less than container load shipping (LCL)