Full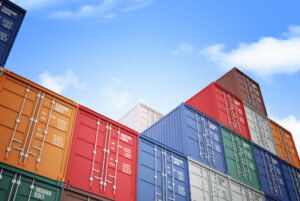 container load shipping (FCL) from ZAMMLER is an advantageous offer for those who send cargo in large volumes.
Advantages of full container load shipping (FCL):
Transit times are shorter compared to groupage containers (LCL). Loading a container with a large batch of goods from one client reduces the time, since there is no need to wait until other places are filled with goods from other clients;
Flexible action plan, as it is developed individually for the customer's supply chain and meets the needs of your business;
Possibility of transportation of goods requiring special transportation conditions (temperature conditions, ADR-cargo, liquid, bulky, etc.);
Optimization of the route, taking into account the wishes of the client, as well as current market trends;
An extensive network of agents and contracts with all world shipping lines allow to carry out transportation to any point of the world, as well as to organize the delivery of goods "from door to door";
Cargo insurance and documentary support;
About the location of the cargo in real time 24/7;
Possibility of organizing multimodal transportation: sea-car, sea-railway, sea-air.
FCL shipping cost
Extensive experience in shipping containers by sea around the world makes it possible to offer customers the best solutions.
The cost of delivery of a complete container depends on many factors:
The volume of transportation. Usually, upon reaching a certain volume of cargo transported, it is possible to provide a discount on the tariff;
Transportation distance. In general, the longer the distance, the more expensive the cost of shipping. But, the tariff per kilometer of transportation may decrease with increasing distance;
Dimensions and weight. Oversized cargo and cargo with a large weight significantly affect the cost of transportation, as well as the choice of the route;
Dangerous goods. The hazard class of the cargo increases the cost of transportation and affects the choice of the route for transportation. To calculate the cost of transportation in this case, you need a cargo safety map MSDS (Master Safety Datesheet)
Seasonality and risks. There are various surcharges: winter surcharge for sea freight, security fees, for the carriage of goods in the war risk zone, and the like.
ZAMMLER specialists will provide detailed information on pricing, the optimal route, the required package of documents, and will also ensure that your request is fulfilled on a turnkey basis.
How to arrange FCL delivery?
To arrange the delivery of a complete container, we recommend that you contact ZAMMLER immediately. The client agrees with our specialists the conditions of storage, transportation and delivery of cargo.
Having signed up the necessary contract for the provision of services, we take responsibility for the received cargo, and also offer additional services – insurance, legal support.
See other services: