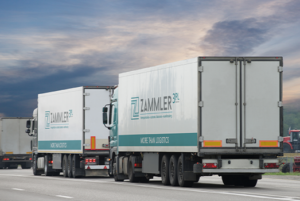 Cross-docking is a method of shipment and movement of goods on the principle of delivering goods to the customer without using storage in a warehouse, directly and without long stops. This method can be called ideal for entrepreneurs who purchases goods in bulk in large quantities and who needs to deliver to customers within a limited time frame.
How the cross-docking works
Here are several methods for using cross-docking in logistics.
Transfer of goods from transport to transport. The method involves reloading goods from one vehicle to another, often of a different type. For example, from a container to cars or vice versa;
Delivery of goods sent from different manufacturers. This method allows you to combine (consolidate) goods from different suppliers into one batch, which will then be sent to the customer. Small lots of various goods are first brought to the cross-docking site, after which they are reloaded into one transport and sent to the end customer;
Retail distribution of a large consignment of goods. Cross-docking also allows you to receive a bulk batch from the manufacturer, and then send it in small batches to various retail outlets.
These methods and the presence of a customs-licensed warehouse allow goods to be cleared not immediately, but as necessary, or not to clear customs at all (if the goods are in transit under customs control), to resell goods with a change in the value of the goods, seller, buyer, etc.
Who benefits from cross-docking?
Cross-docking is the ideal delivery method for:
Wholesalers who need quick receipt of goods for their subsequent sale through several outlets;
Importing companies to Ukraine, Europe and the CIS;
Companies that buy and sell goods from / to countries where sea shipping is required (eg China, USA, etc.).
Where to order cross-docking, with whom is it more profitable to cooperate?
Optimal partner conditions for cross-docking, fast delivery of goods are provided by the international group of logistics companies ZAMMLER. ZAMMLER GROUP will deliver various goods in the shortest possible time, having representative offices in different cities and countries, its own warehouse and transport infrastructure, as well as an extensive partner network around the world. We provide a full range of services in the field of contract logistics, auto-, air- and sea transportation, customs brokerage.
See other services: