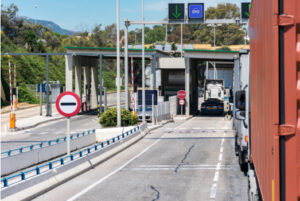 Customs brokers ZAMMLER GROUP: impeccable legal literacy and efficiency
High-quality customs brokerage services in Ukraine are provided by specialists from the ZAMMLER GROUP. Turning to a professional in this field is a serious saving of time, getting rid of the hassle and confidence that everything will be done taking into account all legal aspects.
International economic activity is a complex business that requires solid knowledge of jurisprudence, new products of Ukrainian legislation. It is important to be able to legally correctly draw up the relevant documents when passing through customs.
Customs broker services in Kyiv and Ukraine
Organizations and firms engaged in foreign economic operations have long since switched to outsourcing, ordering the services of a customs broker from professionals. When selecting specialists, it is important to take into account their competencies, the duration of work with foreign partners, and overall reliability. The ZAMMLER group of companies is ideal in all respects. In 2019, it was recognized as the best 3PL operator among logistics companies in Ukraine.
ZAMMLER professionals provide customs services, competently arrange the passage of goods around the clock and in full. The company's brokers help to draw up agreements for the supply of goods, advise during the paperwork, provide legal support until the completion of the cargo clearance.
Customs specialists from ZAMMLER GROUP will find a way out of the most difficult situations that arise when processing goods that come from abroad.
The main range of customs services provided by the specialists of the ZAMMLER group of companies includes:
Customs clearance of export and import;
Broker assistance with temporary import / export of cargo;
Clearance during transit of goods;
Customs accreditation;
Consulting services for the selection of codes;
Calculation of the cost of import or export of goods;
Obtaining a EUR1 certificate;
Warehouse services;
Drafting and legal support of contracts;
Re-export and much more.
The professionals of the group of companies are engaged in customs clearance of goods, comprehensively solving the problems of the client when passing through the customs of the checkpoint.
Customs brokerage
The ZAMMLER group of companies carries out a full range of customs clearance procedures.
At any time of the day, our specialists will advise at the stage of concluding supply contracts, during paperwork, after completion of customs clearance.
We carry out:
Provision of services of customs brokers: all types of cargo clearance in customs authorities;
Customs clearance at the optimal time in the customs regimes of import, export, transit;
Temporary import / export, etc.;
Accreditation at customs;
Clarification of the legal features of the application of various customs regimes;
Full support of foreign economic transactions: we will help to draw up a contract and shipping documents (invoice, packing list, CMR, TIR Carnet and others), in accordance with the requirements of the current legislation;
Selection of product codes, full consultation on the selected code in accordance with tariff and non-tariff regulation;
Calculation of the cost of customs clearance of goods, planning of estimates of customs costs for the goods;
Obtaining all the necessary documents for passing the customs clearance procedure (certification, obtaining opinions, veterinary and phytosanitary certificates, licensing and other permits);
Consultations on the procedure for calculating and paying customs duties, the procedure for granting customs benefits and the conditions for their validity;
Obtaining a EUR1 certificate for various categories of goods;
Cargo clearance in IM40EA mode, in which a vehicle with cargo when crossing the border can immediately go to the consignee's warehouse (there is no need to enter the customs terminal, it is necessary in case of customs inspection), which allows the entity to reduce the financial costs of clearance and reduce delivery time ;
Provision of customs warehouse services;
Resolving customs disputes, appealing against illegal decisions and decisions of customs authorities.
ZAMMLER GROUP offers high-quality services of a customs broker who will work with legal entities and individuals individually. The specialist delves into the specifics of the customer's business, finds the optimal opportunity for customs clearance for him, taking into account all the nuances of the client's international activities. Established strong ties with customs inspectors allow us to act promptly. The aim of ZAMMLER is to help meet the commercial goals of the customer
Advantages of customs brokerage services from ZAMMLER GROUP
Customs services are provided by brokers of the ZAMMLER GROUP in a comprehensive manner and in full. Clients receive turnkey customs brokerage services in Kiev and substantial cost savings thanks to cooperation with experienced professionals. An experienced company representative at customs will be able to reduce the time required for inspection procedures and obtaining permits. Professionals undertake such operations of foreign economic activity as:
Customs clearance of goods;
Search for a suitable bonded warehouse;
Analysis of transactions;
Advice on certification and more.
Cooperating with ZAMMLER GROUP, the client saves not only time. If he outsource customs services, he does not need a full-time customs broker who is paid a salary. This is especially valuable if foreign economic activity is carried out by the company from time to time. And they turn to customs intermediaries only if necessary.
Professional customs brokers ZAMMLER GROUP use innovative technologies, know and apply changes in Ukrainian legislation in their work. In their work, the brokers of the group of companies use effective schemes, remind the client about the timing of the payment of duties and other payments. Clients contacting ZAMMLER receive successful customs clearance in 100% of cases, thanks to the legal legitimacy of the procedures carried out and the brokers' literacy.
Providing customs brokerage services, ZAMMLER GROUP adheres to the principle of complete transparency in front of clients. The company's task is not to receive super-profits, but to become the # 1 company for customers in this market segment. Over the years of successful work, communication has been established with clients and inspectors, on whom the efficiency of document processing depends. ZAMMLER deservedly enjoys the trust of customers and customs officials, and does not intend to lose it.
Do you want to receive competent and prompt support for international business activities? Contact ZAMMLER GROUP. Years of impeccable work have made the group of companies the flagship of this activity in Ukraine. Please contact us for customs services. We will provide professional advice, high-quality brokerage services, and promptly solve all your tasks when passing through customs control.
More about services: