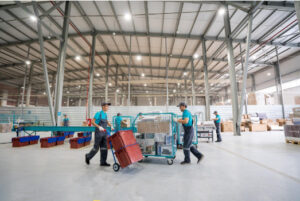 In the market of the Republic of Kazakhstan, ZAMMLER began its activities in 2020. During the year, we opened in three cities – Nur-Sultan, Almaty and Shymkent, in 2021 – in Karaganda and Aktobe.
ZAMMLER's activities in Kazakhstan are focused on working with customers in the e-commerce segment. We provide services:
Air and road transportation in the Republic of Kazakhstan;
Courier delivery and warehouse terminal services: taking orders from the client at the address and at the warehouse (self-delivery), processing orders in the sorting hub, processing and delivery of returns.
We provide delivery of orders to our own sorting hubs, where they are prepared for shipment to all regions of the Republic. We work in partnership with the main courier services of the Republic of Kazakhstan.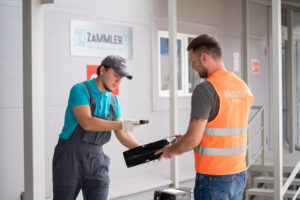 By handing over your orders to ZAMMLER couriers, you get a number of benefits for your business, namely:
Thanks to modern technologies, the process of transferring orders to our couriers is simple, fast and safe;
Quick change of order status at each stage of its execution, incl. instant reflection in the system of canceled orders;
Orders from one person are automatically combined into a single consolidated register. This allows not to increase the number of documents and time for receiving / issuing;
We take into account seasonality and periods of peak loads when planning, which allows you to maintain the quality of service.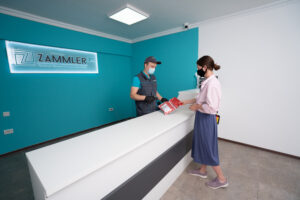 ZAMMLER is a socially responsible company, therefore, during the COVID-19 pandemic, it provides its staff with all the necessary personal protective equipment, which prevents the spread of the virus during supplies and daily contact with customers.
More information about our representative office in the Republic of Kazakhstan can be found on the website. 
Other ZAMMLER GROUP offices:
– Services in Ukraine
– Services in Poland
– Services in China