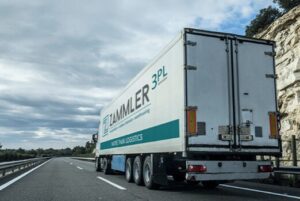 ZAMMLER GROUP provides a full range of services for the organization of freight transport.
We cooperate with an extensive partner network in Ukraine, in the EU and CIS countries. ZAMMLER GROUP's own fleet consists of cars of different capacity and types. The number of vehicles regularly increases in line with the growing volume of traffic. It allows to fulfill various types of inquiries from the client, to provide services in due time and qualitatively, irrespective of volumes and directions of automobile transportations of freights.
We carry out:
Transportation of goods across Ukraine;
International road transport of complete and groupage cargoes;
 Transportation of goods from Ukraine to European countries and back;
 Transportation of goods on the territory of all European countries;
 Transportation between European and CIS countries;
 Transportation of groupage cargoes within Europe according to the "door to door" scheme;
 Registration of export and transit documents (EX1, T1, CMR, TIR);
 Consolidation and storage in warehouses in the European Union;
 Customs clearance;
 Cargo insurance;
Transportation of goods under temperature regime;
Transportation of groupage cargoes;
Transportation of oversized cargo and containers.
Road freight services are the preferred type of transportation that more and more companies are seeking to take advantage of. This is a universal type of cargo transportation, in which you can make the optimal logistics route, thereby increasing efficiency, and quickly deliver the required cargo to any address.
Having our own fleet and partners throughout Europe and Ukraine allows us to select vehicles according to all customer requirements and conditions, to take into account all the features of the cargo.
Trucking from ZAMMLER is a great option for delivery of any kind of goods. We have transport for general, prefabricated, dangerous and other cargo. At the same time, their safety and security do not depend on weather and seasonal conditions.
Types of goods transported by road
Our company organizes ground transportation by road, both in Ukraine and abroad. At the same time, taking into account the features of each order, we create routes:
Thus, our employees manage to provide the optimal route. Road freight can be combined with sea and air transport. In any case, our logisticians organize everything so that the delivery of goods by road was efficient and safe. Thus all stages of transportation are preliminary coordinated with the client, together we select the best route. Multimodal transportation makes it possible to optimize logistics costs.
Advantages of road freight
There are several reasons why customers should work with our company and order trucking from us:
The insurance company we work with has extensive experience in insuring risks that are placed in reinsurance in the Western market with the help of reliable international brokers;
Efficiency of order fulfillment;
Optimally selected types of vehicles for any type of goods;
Cargo safety: all vehicles we supply for loading are equipped with GPS sensors, according to the procedure operators maintain contact with drivers every 4 hours, transport stops only in guarded parking lots (with video surveillance), trucks (in even numbers) in the parking lots parked in such a way that it was not possible to open the door without the presence of drivers;
Only experienced drivers work in the state.
Assistance in processing documents for the delivery of goods by road abroad
Carrying out transportation of goods by road, we provide a range of services at the request of the client:
Execution of relevant documents if the cargo crosses the border;
Cargo insurance;
Control of loading of the goods and check of quantity of the loaded places with specified in documents.
At the same time transportation of goods by motor transport of various categories is carried out. The organization of road transportations from our company is always competently thought-out routes for the purpose of providing to the client not only fast and economic delivery of the goods, but also reliable transportation.
Price for road transport of goods
The tariff for transportation of goods by road depends on the following factors:
Delivery times;
Weight and dimensions;
Features of the goods (perishable, valuable, those that require special conditions of carriage);
Route duration;
Individual wishes of the client;
Providing additional measures to preserve the cargo, if necessary.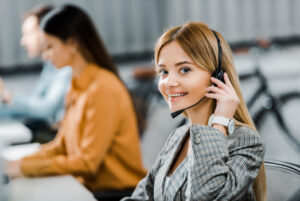 How to order transportation of goods by road
To order services for the transportation of goods by road, you need to contact our specialists by sending an application or by calling us on the phine in the header of the site. You will be able to discuss the nuances of the future route, clarify the cost, calculate additional costs and make decisions. You can also order the registration accompanying documents of the cargo and insurance. All these services are presented on our website.
Frequently Asked Questions
Trucking is a proven and reliable method of delivery by land, when there is no need to use routes that pass by sea or air.
What questions do customers have most often:
Whether drivers will meet the deadline;
Whether reliable vehicles are in the fleet of the transport company;
Whether there are geographical restrictions when constructing the route.
Thanks to always serviceable and reliable equipment, under the guidance of professional drivers, we are able to fulfill the most efficient and complex orders, deliver cargo to any address and on time.
Ask for advice and cooperate with ZAMMLER – we are responsible for the success of each route under our responsibility.
More about services:
– International road freight
– Domestic cargo transportation
– Full truckload shipping (FTL)
– Less then truckload shipping (LTL)