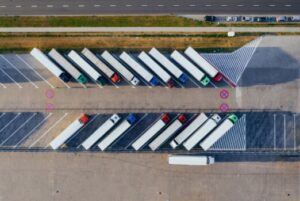 ZAMMLER GROUP customs brokerage services – are a comprehensive approach, simplification of procedures for the customer and formation of the optimal price.
The modern cargo customs terminal and customs clearance department on the territory with a total area of ​​2.5 hectares include:
Temporary storage warehouse of closed type (64 m²);
Temporary storage warehouse of open type (637 m2);
Arrival area of ​​vehicles (6100 m2) with possible parking and inspection of 60 trucks per day. The zone is under round-the-clock protection, video surveillance is conducted.
The customs terminal carries out operative and high-quality processing of cargoes, is equipped with modern means of communication, is kept in proper sanitary conditions.
ZAMMLER has extensive experience in temporary storage and customs clearance of goods in various customs regimes.
We will calculate for you the efficiency of foreign economic transactions, with full transparency of all payments and minimal costs for our services.
You can learn more about the service from our specialists by leaving an application or contacting us by phone, listed in the contact section.