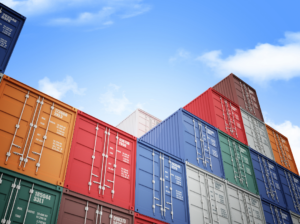 Container transportation of groupage cargo (LCL) from our company – is a profitable offer for those who send small cargo of small volume. We complete different shipments in one container and customers do not overpay for half-empty containers. Delivery of groupage cargoes has its own specifics, for example, delivery times depend on the duration of complete completion of the container.
We form and ship groupage cargoes worldwide. This takes into account the characteristics of the cargo and the conditions of its storage and transportation.
Advantages of less than container load transportation (LCL):
Weekly scheduled flights make it possible to receive small consignments on a regular basis with estimated transit times;
Possibility of consolidation of cargoes in warehouses in port;
Optimization of the route taking into account the wishes of the client, as well as current market trends;
An extensive network of agents and contracts with all the world's shipping lines make it possible to carry out transportation anywhere in the world, as well as to organize the delivery of goods "door to door";
Cargo insurance and customs brokerage services;
Real-time cargo location information 24/7;
Possibility to organize multimodal transportation: sea-car, sea-railway, sea-air.
How to arrange delivery of groupage cargo (LCL)?
To arrange delivery of groupage cargo, we recommend that you immediately contact ZAMMLER. Shipping of your groupage cargo is carried out clearly on schedule, regardless of the fullness of the container. The client agrees with the managers on the conditions of storage, transportation and delivery of goods to be included in the freight team.
Having concluded the necessary contract for the provision of services, we take responsibility for the received cargo, as well as offer additional services – insurance, legal support.
Delivery cost of groupage cargo (LCL)
Volume of transportation. Usually, when a certain volume of cargo is transported, it is possible to provide a discount on the tariff;
Transportation distance. In general, the greater the distance, the more expensive the cost of transportation. However, the fare per kilometer may decrease with increasing distance;
Dimensions and weight. Oversized cargo and heavy cargo significantly affect the cost of transportation, as well as the choice of route;
Dangerous goods. The hazard class of the cargo increases the cost of transportation and affects the choice of route for transportation. To calculate the cost of transportation in this case requires a cargo safety map MSDS (Master Safety Datesheet);
Seasonality and risks. There are various allowances: winter allowance for sea freight, security charges, for transportation of goods in the zone of military risks, etc.
ZAMMLER specialists will provide detailed information on pricing, the optimal route, the required package of documents, as well as ensure the fulfillment of your turnkey request.
See other services: