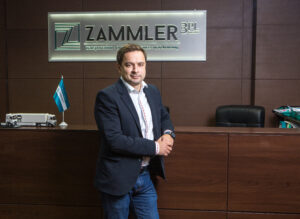 "If Elon Musk flies to Mars and it will be necessary to send spacecraft with cargo, then we will do the same," said CEO ZAMMLER GROUP Viktor Shevchenko in another interview for Delo.ua.
The following issues were discussed:
– ways of formation of the company: where it started, what were the main stages of development and what was the most difficult;
– what difficulties arose when entering international markets;
– how business management approaches have changed with the opening of international offices;
– what management style is professed in the company to make it as sustainable as possible at present;
– what position in the market the company occupies now;
– what trends affect the industry;
– what actions are taken in times of crisis;
– what awaits business in the future.
Willingness to respond quickly to today's challenges is already a traditional business model for ZAMMLER GROUP.
Read more here.