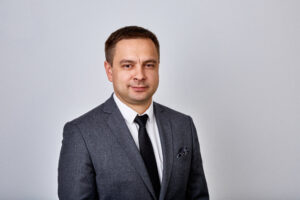 On December 9, at a meeting of the Cabinet of Ministers of Ukraine, it was decided to introduce enhanced quarantine in Ukraine from January 8 to 24. Establishments operating in the malls and selling food products, medicines, veterinary products, hygiene products and household chemicals will remain without a ban on working during this period.
In addition, the quarantine and emergency regime in Ukraine has been extended until February 28.
CEO ZAMMLER GROUP Viktor Shevchenko is confident that small and medium-sized businesses, entertainment establishments, the hotel and tourism sector will suffer. But for logistics in B2B, globally nothing will change.
"We, like most of our clients, have already adapted to the new conditions. January is generally considered as an inactive period for business, more or less  business activity begins to "revive"only at the end of January. Of course, the coronacrisis, in general, affects any business, but lockdown in January – not. "
For more opinions of CEO ZAMMLER GROUP and what other businessmen think about the upcoming lockdown, follow the link.