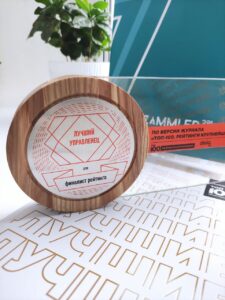 Running a business, and especially in times of economic turbulence, is not an easy task. And here it is important how fast are you: how quickly you react to new challenges in the market, make key strategic decisions and transform your business.
CEO ZAMMLER GROUP Viktor Shevchenko became a finalist in the "TOP-100 Best Managers" rating and a winner in the "Strategist" nomination.
The editorial staff of the magazine, together with experts and readers of the Delo.ua website, chose the best of 160 managers of the largest companies in Ukraine. They were evaluated according to the following criteria:
effective management;
emotional intellect;
introduction of innovations;
strategic thinking and crisis management.
We congratulate and pride, and also whant to thank everyone involved in the formation of the rating: experts, readers and everyone who voted.
Read more about the rating methodology, participants and nomination at the link.