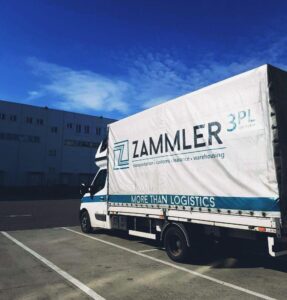 Due to coronavirus pandemic spreading almost all modes of transportation increased in price influencing the cost of imported goods in the stores.
"Leap in prices occurred in March. Partial resuming of production activities by the China, excess demand for cargo shipments resulted in the places-for-cargo shortage and increase in the cost", – stated Viktor Shevchenko, the joint owner of the group of logistics companies ZAMMLER.
The Company faced with the delays in goods customs clearance procedures in the ports connected with observance of hygiene and sanitary regulations. "The regime established here is similar to markets and pharmacies: maintaining a distance, not more than one person staying indoors and etc.", – noted Shevchenko.
The Company informed that ocean freight rates increased at an average by 150-200$/TEU.
Air cargo transportation as well increased in price. As explained by Shevchenko, the cargo having been transported by commercial airplanes are today delivered by cargo aircrafts. Therefore, the quantity of places-for-cargo is insufficient. Airline companies continuing to perform flights to Ukraine using cargo aircrafts raised the tariffs.
"Fox example, today the delivery of 2700 kg of goods from Shanghai will cost approximately 10$/kg. That is approximately $27 000. In days past, the maximum price was equal to 4,50$/kg and the cargo delivery cost was equal to $12 150. In this situation, the cost more than doubled", – marked Shevchenko.
Besides, the place-for-cargo shall be reserved a few days before the flight but the tariffs are established "for the day".
The tariffs for cargo international transportation by road increased at an average by 40-50%. ZAMMLER company considers it is related to transport deficiency in Europe as well as a buying fever – the consignees try to replenish the trade stock. Transport deficiency is also caused by long lines at the ports of entry. Concurrently, for example the majority of consignees in Italy are unable to work and the goods traffic is almost suspended.
Cargo transportation by road through the territory of Ukraine remained unchanged during the epidemic. Today the Company experiences a small decrease in volume of delivery – up to 10%.
Significant increase in stock of goods of prime necessity (food products, medicines, spare parts, component parts, mobile communications) by 10-12% is observed in warehouse logistics together with decline in stock of goods manufactured by the other segments by 15-17%.