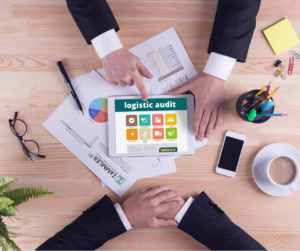 The group of logistics companies ZAMMLER conducts a free audit of logistics processes for business. The goal is to help entrepreneurs overcome the crisis they faced during the COVID-19 epidemic.
According to the data of the European Business Association, a third of entrepreneurs from the beginning of the "coronacrisis" have lost from 50% to 75% of their income, another 44% have lost up to half of their income.
"The first thing that every businessman who has been touched by the coronavirus crisis is thinking now is how to reduce costs without losing product quality. And here the correct organization of logistics can help. Finally, the final consumer will also feel the optimization of logistics costs, because logistics costs directly affect the price of products, and for certain groups of goods can reach up to 30% of the cost. Our company has extensive experience in the international logistics market, we have been optimizing logistics processes for our clients for over 13 years. Now, in a difficult time for many entrepreneurs, we decided to make this option free of charge and thus make our social contribution to support the business, "says Viktor Shevchenko, General Director of the ZAMMLER logistics group.
Now the service is working in test mode and is available for companies – legal entities registered in Ukraine, carrying out export-import activities and working for at least 3 years.
The audit of logistics processes will be free during the crisis.
In order to use the service, you must fill out a brief.