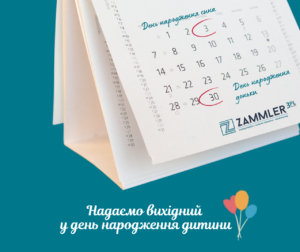 On the occasion of the International Children's Day, we have great news!
ZAMMLER GROUP has prepared a gift for it's employees – now there is an opportunity for mothers and fathers to get a day off on the child's birthday.
Taking care of children, it is important that they constantly feel the love and support of adults, parents, and therefore we want to do everything to provide such an opportunity.
There are never too many happy moments together!