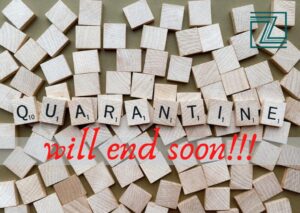 Dear partners and clients!
According to the decision of the Cabinet of Ministers of Ukraine on April 22, the quarantine measures due to the coronavirus epidemic in Ukraine have been extended until May 11, 2020.
ZAMMLER GROUP continues to provide the complete range of logistics services, with all the necessary safeguards, regular briefing and informing staff about the situation in a pandemic.
We are glad to inform you about the stability of the situation among our team and the absence of cases of COVID-19 infection.
We continue to fulfill our social mission: we support the business of our customers and therefore the economy of the country as a whole.
Like you, we look forward to restoring the stable operation of all industries – both in Ukraine and in the world.
Always ready to satisfy customer's logistical requests and help partners!
Sincerely, your ZAMMLER.