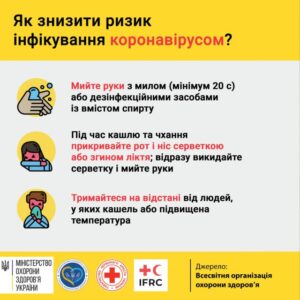 With regard to the international activities of ZAMMLER company we have taken all the necessary preventive measures and carried out awareness-raising activities for the personnel regarding coronavirus spreading prevention.
In particular, on 04th March 2020 the HR Management Department sent letters to all the employees of the group of companies ZAMMLER containing clear instructions and recommendations on disease prevention and observance of safety rules during the epidemic. Except for staying calm, observance of sanitation and hygiene standards we recommended to refrain from or minimize travelling abroad and participation in public events. Access to the hand sanitizers is provided to all the employees. Information memos of the Ministry of Health of Ukraine, Ministry for Development of Economy, Trade and Agriculture of Ukraine and recommendations of the Main department of State Service of Ukraine on Food Safety and Consumer Protection in Kyiv city (attached to this letter) on the disease prevention are placed in the offices and warehouse premises. Besides, upon request of our partners the group of companies ZAMMLER voluntarily participated in the process of collecting, consolidation and sending of humanitarian supplies to the People's Republic of China.
Working day for the employees having children under 10 years old may be reduced to 16.00 if necessary.
We shall state the the group of companies ZAMMLER is ready to provide any additional information to the employees and otherwise response to the existing situation. If You have any recommendations or suggestions regarding organization of our activities in order come through the epidemic and taking of preventive measures, please notify us at the address: info@zammler.com.ua