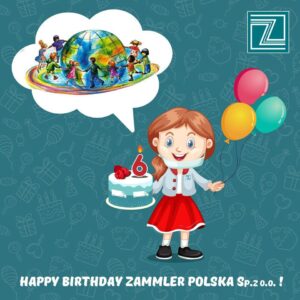 These 6 years was a time of rapid and continuous development! At the beginning, our staff consisted of only 3 people and our own fleet had 7 trucks. Today, these figures have increased more than 10 times.
We reach heights, set new goals and overcome all challenges.
Our team sincerely believes and hopes that the pandemic of coronavirus will end and the whole world will resume its work in the usual mode and every goal will be realized.
Happy Birthday, ZAMMLER POLSKA!