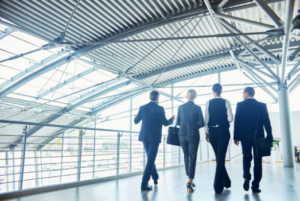 A business tour to China is an excellent opportunity to find new partners, reliable manufacturers, and responsible suppliers. Along with the opportunity to solve business problems, the tour participants are given an additional opportunity to get acquainted with the historical sights of China, modern realities.
What do business tours to China include?
Business tours to the Celestial Empire help to fulfill the requests of entrepreneurs and businessmen. Tour participants are invited to visit fairs and exhibitions, study the interesting offers of the Chinese manufacturer. Also, for the participants of the tour, shopping tours are organized with visits to shopping establishments and markets, where are presented:
■ designer furniture;
■ household appliances;
■ plumbing;
■ interior items;
■ clothing and footwear.
By participating in shopping tours, you can find global brands, the cost of which is much lower than that established in the producing countries.
Visiting exhibitions allows you to form your own idea of ​​Chinese manufacturers, to obtain objective information about the features of their work.
The exhibitions provide an opportunity to get an idea of ​​innovative developments, to discover new directions for the development of their own business. Business tours with visiting exhibitions contribute to the birth of new ideas, the implementation of which will allow you to successfully bypass competitors, take and confidently hold leading positions.
Our experts help business tour participants to choose a suitable exhibition, prepare for it, exchange contact information with prospective business partners.
The tour participants are especially interested in visiting factories and plants. Such a production tour allows you to orient yourself in the peculiarities of the Chinese production process, as well as to draw attention to a potential partner.
Advantages when ordering a business tour service to China from our company
Business tours will be crowned with success if they are led by experienced professionals. The specialists of our company ZAMMLER are fluent in the language, and are also perfectly oriented in the peculiarities of the local mentality.
Our company offers:
■ Searching for a reliable Chinese supplier that meets customer requirements;
■ provision of services for the transportation of goods;
■ our specialists personally visit production facilities (factories), regardless of the geography of their location in the PRC;
■ "live" communication with manufacturers. In search of manufacturers of a particular product, we are not limited to desk research;
■ 100% guarantee of providing accurate information;
■ employees of the company are qualified specialists, native speakers of the Chinese language, who have many years of experience and have lived in the PRC for more than 10 years.
Employees of our company assume all responsibilities related to the delivery of goods, eliminating the need for the customer to delve into the logistics subtleties, freeing him from the problems associated with paperwork.
Our experts will provide full support in organizing your business tour to China (PRC):
planning a business tour: drawing up an optimal schedule, an acceptable route;
assistance in obtaining a visa;
booking air tickets, tickets for internal transfers, hotel rooms;
registration of a car rental;
transfer organization;
services of an interpreter who will accompany, provide language assistance during business meetings and exciting excursions.
Since the main purpose of business tours is to find reliable business partners, our company provides an opportunity to order business consulting in China.
Our experts help to establish contacts with acceptable manufacturers, potential partners. Cooperation with our company when visiting exhibitions allows us to minimize problems and risks arising from language difficulties in conducting a direct dialogue. In order to eliminate financial risks, our company provides the missing information on the activities of the Chinese manufacturer, and also helps to check the supplier.
Also, our specialists are ready to participate in business negotiations, assist in signing contracts.
Our company is ready to provide samples of the goods that aroused interest. Also, control of its quality can be carried out, the organization of delivery at an acceptable cost.
Our company provides both a separate service of a business tour to China and a full range of services for doing business in China.
We will be happy to answer all your questions, provide full advice on doing business in China. Contact us!