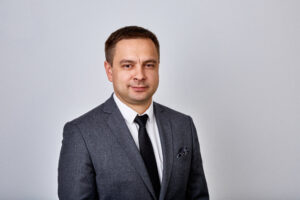 Recently, during a meeting of the Presidium of the Kiev Chamber of Commerce and Industry, the chairman of the Committee for Export and Investment Support was elected. Viktor Shevchenko, co-owner and general director of the ZAMMLER group of logistics companies, which is an active member of the KCCI, was chosen.
"Ukraine has a very rich export potential and opportunities for attracting investments. At the same time, there are many problems and constraints. As a businessman-practitioner, I have always had the position that I, as a business owner, do not need state support – just only they would not interfere. But I must admit that for business development, for creating an investment attractive country, business and the state cannot go separately – we need, if not mutual support, then a common vector and understanding. I really hope that by the Committee, thanks to the powerful experience and driving force of the Kiev Chamber of Commerce and Industry, we will be able to build this common vector, combining the efforts of business, the state, and the expert community. " – said Viktor Shevchenko during a meeting of the Presidium.
The first meeting of the Export and Investment Support Committee, chaired by the newly elected head, is scheduled for 23.12 in offline and online formats. Topic: "2021 – Key Challenges for Ukrainian Exporters". Also, taking into account the new challenges facing business during the global pandemic, the composition of the Committee was previously renewed. In the future, following the results of the first meeting, a further work plan of the Committee will be worked out.