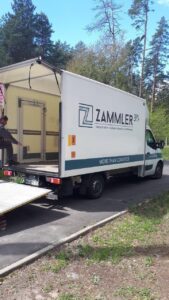 ZAMMLER GROUP continues to provide assistance to families who found themselves in difficult life circumstances. As part of a sustainable partnership with charitable organization SOS Children's Villages of Ukraine , ZAMMLER delivered essentials to SOS Children's Villages in Brovary, as well as to the post office, from where the goods will be sent to families in the Luhansk Region.
Charitable organization SOS Children's Villages supports the families in crisis, orphans, the families affected by hostilities in the Eastern Ukraine.
"I believe that we can overcome the epidemic that is now going on around the world. In general, any crisis can be overcome, but not the crisis of humanity. It is in such difficult times that the ability to empathize and support is manifested. And it's not only about each separately, but about the company and business as well. There is a "default" principle in our group of companies that applies: if we can, we help," said Viktor Shevchenko, ZAMMLER CEO.