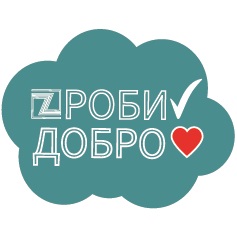 Good should be quiet. And we in ZAMMLER do not argue. But at the same time, we are convinced that good deeds done should upscale the good. Now, in times of economic and social crisis, it is more important than ever to support each other. That is why we decided to give an opportunity to the ZAMMLER team and to all those wishing to show their unindifference, tell about the good deeds done and inspire others by their example. At the same time, it is extremely easy to do — just use the visual tools we propose:
–  install the photo frame ZРоби✔️Добро (Do Good) for your Facebook avatar (install);
–  install the badge ZРоби✔️Добро in the signature to your e-mail (to the badge, you can also add a reference link to information about the initiative) (install);
–  use a mask ZРоби✔️Добро in Instagram (try).
You can also get a sticker ZРоби✔️Добро in ZAMMLER offices and warehouses. One good deed is one sticker. And the one who will have the biggest number of good achievements at the end of the year will receive an additional incentive from the company to move beyond.
"ZAMMLER is a socially responsible company. But because people rarely talk about it, we did not even know how much good each of us does alone. Remote work during quarantine shifted our communications into general chat rooms, where one of our employees sent a message about the need for financial support for the treatment of a child she knew. Then we noticed an amazing thing — without any instructions "from upstairs", the employees of one of our warehouse complexes organized a fundraising and sent money to help the girl. Others learned about it and started to do the same. That is, one positive example has launched such a wave of good. That's when the idea occurred to scale this particular case," Viktor Shevchenko, the CEO of ZAMMLER GROUP, says.
The company emphasizes that good deeds should not be understood to be only financial donations — there are many other options. Sometimes, even saying a good word and giving a piece of wise advice is worth its weight in gold.