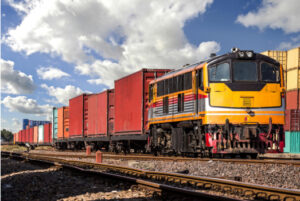 ZAMMLER offers Ukrainian business the opportunity to export goods by rail in the direction Ukraine – China.
This service makes it possible to reduce the transportation time to 15-20 days in comparison with sea transportation.
40 dv/HQ containers without stops follow the route Ukraine-Russia-Mongolia-China.
If your order is 40+ containers, then we will send the train regardless of the schedule.
ZAMMLER guarantees the best prices and reservations regardless of the season.
By ordering this service from us, you get a number of benefits, because ZAMMLER is the reliable logistics partner with an extensive agency network all over the world and experienced professionals.
For consultation or ordering this service, please call or write us a letter.
Other services in China:
– Delivery of goods from/to China
– Container transportation PRC – Ukraine – PRC